Jazzwerkstatt Peitz 54: Julie Sassoon Quartet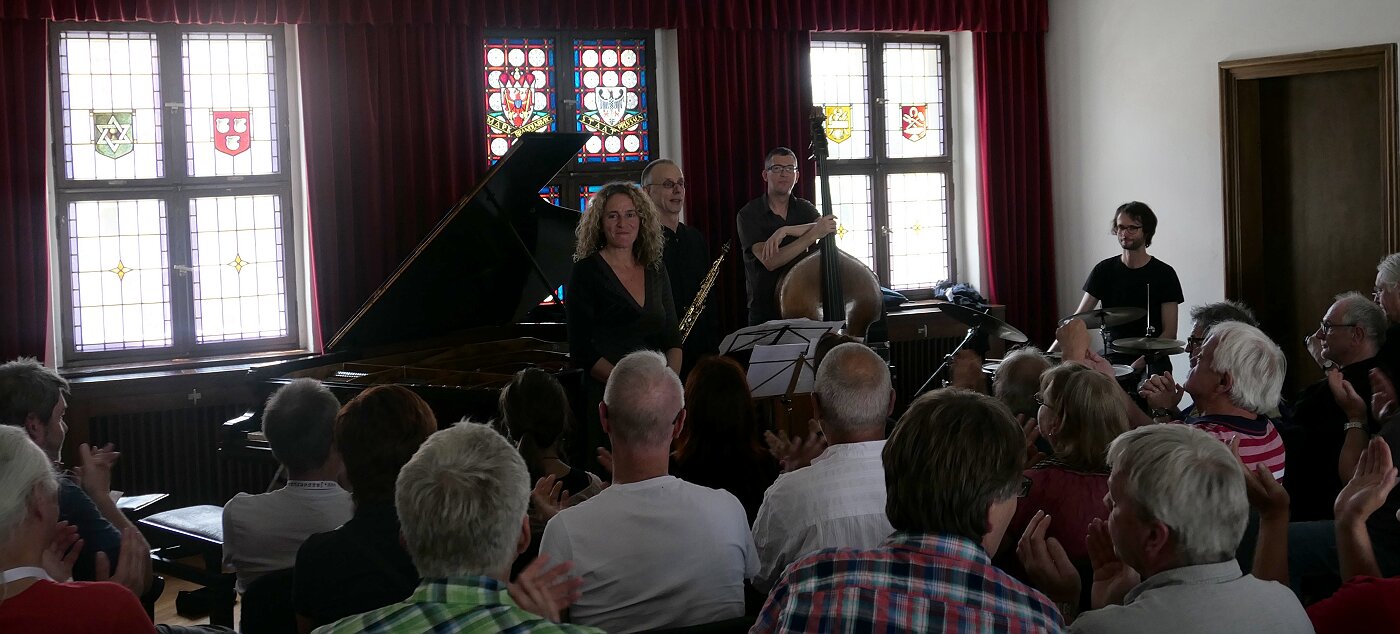 Das Julie Sassoon Quartet spielte am 10. Juni 2017 im Rathaus Peitz zum Podium "Europa schaut auf Amerika" – mit einem Rückblick auf die Geschichte der Jazzwerkstatt Peitz. Mit "Fortune" stellte die Pianistin und Bandleaderin die Produktion aus dem Studio des rbb zur Jazzwerkstatt Peitz 54 live vor. Am 24. November wird Julie Sassoon mit ihrer Band dabei sein, wenn es heißt "Jazzwerkstatt in London". Am 24. November, 20 Uhr, wird "Fortune" im Jazzclub Vortex vorgestellt. Anschließend spielen Uwe Kropinski (Solo) und Schultze Ehwald Rainey. Am 25. November, 20 Uhr, steht Vesna Pisarovic mit dem Projekt "With Suspicious Minds – A Tribute To Elvis Presley" auf der Bühne im Vortex, danach spielen Rüdiger Krause (Solo), gefolgt von Alan Skidmore Quartet Plays John Coltrane. Mehr unter: www.jazzwerkstatt.eu und www.vortexjazz.co.uk.
Who we are, what we do: The Vortex Jazz Club is one of the UK's premier jazz venues, programming almost 400 performances a year in an intimate space. We were winner of the Live Jazz Award category at the 2013 Parliamentary Jazz Awards.As a volunteer-led jazz club in North London, Dalston, we have been given the accolade of being one of the world's best, and have even been singled out by the prestigious Downbeat magazine as one the top 150 jazz venues in the world.